Isn't this correct?
Question:
Isn't this correct as it didn't have (f) to indicate FEMININE?!? This was in the FLASHCARDS.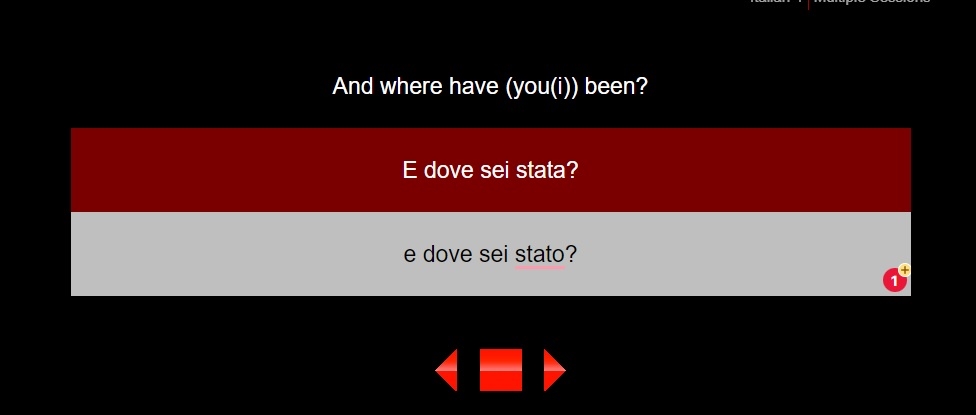 Status:
Open
Sep 28, 2021 - 11:00 AM
Italian >&nbspTech Issues
---
2

answers
Voted Best Answer

Sep 29, 2021 - 08:24 PM
i would think the answer is: "e dove sei stato"
Answers
Oct 21, 2021 - 08:11 AM
Thanks for reporting, you're right that the English should indicate the feminine form here, we'll make sure to correct this asap :)
Good luck with the rest of the program!
Answer this question
Other Questions Needing Answers