Bug? can't advance with the correct phase
My answer appears to be exactly the same as the correct answer (see image below), but it will not advance to the next phase. Please help. Level 5, lesson 15. Don't think I have a typo.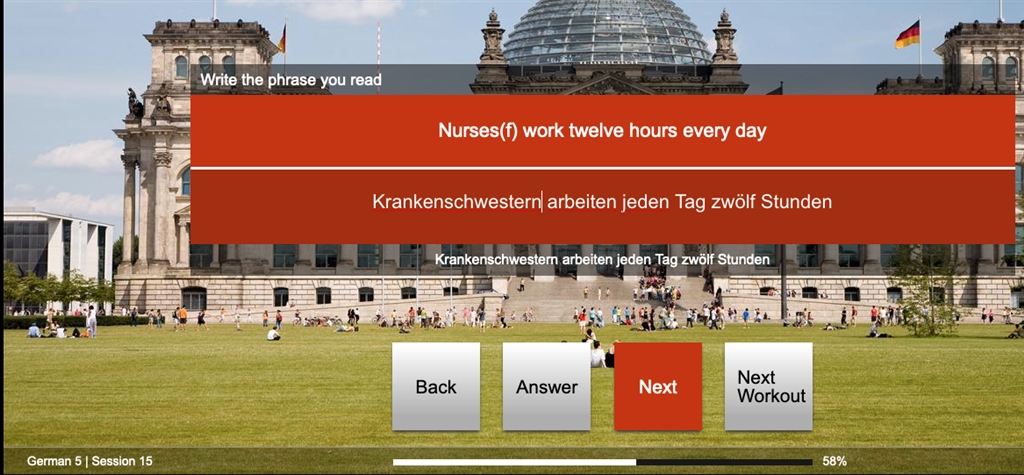 Status:
Open
Jun 23, 2021 - 06:06 PM
German >&nbspTech Issues
---
1

answer
Answers

Jun 23, 2021 - 06:11 PM
It worked after I logged out of Fluenz and logged back in!
Answer this question
Other Questions Needing Answers